Important Links
Conference Publication
Paper Publication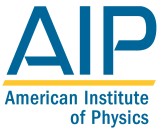 The proceeding of ICC-2017 will be published by AIP (American Institute of Physics) conference proceedings. The Proceeding will have a Volume number, ISBN, ISSN, and will be registered with the Library of Congress.
AIP Conference Proceedings are indexed in a number of services, including these leading databases :-
1. The Conference Proceedings Citation Index (part of Web of Science),
2. Scopus (Elsevier),
3. Inspec,
4. Chemical Abstracts Service (CAS),
5. Astrophysics Data System (ADS),
6. UGC Journal List.